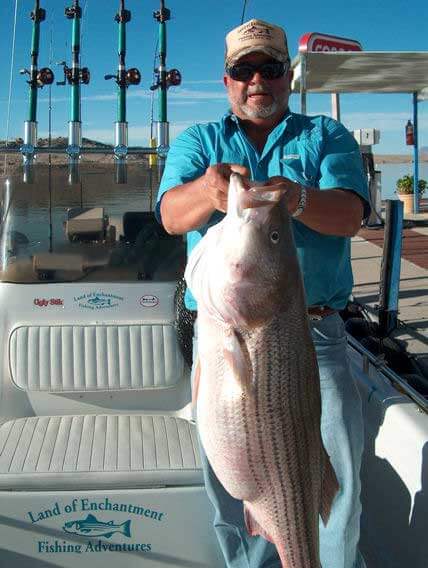 Fishing at Elephant Butte Lake is one of the best adventures you can find in New Mexico. Imagine looking out at the mountain vistas as the sun rises over the water and turns the sky several shades of pink and yellow. As the boat speeds across the water and birds fly overhead, you will be amazed at how much beautiful wildlife scenery this desert has to offer.
Whether you are fishing for stripers, bass, or any other large catch, Frank Vilorio of Land of Enchantment Fishing & Hunting Adventures will ensure that all of his guests experience fulfilling guided fishing tours with plenty to take home. He will take you out on his 24 foot Triton Center Console that accommodates up to six people. If your party is larger than that, he can bring along multiple boats. When you come on one of our guided fishing tours at Elephant Butte, you will learn techniques and secrets of the trade that will last you a lifetime.
Land of Enchantment Fishing and Hunting Adventures is a platinum approved Outfitter that has excelled in every aspect of their business field. We put people and clients before profit. We do what it takes to make sure that we will be in business for the long haul and ensure that we have repeat customers, we are personable and kid friendly. You would be proud to refer a friend to our outfitter business. We provide quality guided fishing and waterfowl hunts on Elephant Butte lake. We also do fresh water and saltwater excursions in Mexico, Central America and South America.
Striper Fishing at Elephant Butte
The striped bass is one of North America's most unpredictable fish. Expert fishing guide Frank Vilorio is the top rated Fishing Guide at Elephant Butte Lake as a full time professional guide with a thriving business established in 1994.
Elephant Butte Fishing Trips
Stripers, whitebass, large and smallmouth bass, walleye, and crappie are just a few of the species caught on Elephant Butte Fishing Trips. Your guided fishing tour will give you instructions on how to successfully catch stripers and white bass on fresh live shad and productive lures.
Elephant Butte fishing trips are available year round at New Mexico's largest warm water fishery. In the winter months, Elephant Butte Lake produces big stripers in deep water. Charter fishing trips on Elephant Butte Lake can be customized to your needs; morning, afternoon and evening trips. Night fishing trips for Stripers and White Bass can be arranged in summer months.
At certain times of the year, depending on water temperature, Stripers and White Bass will hit on top or sub-surface lures. New Mexico fishing is "tops" in the West. Elephant Butte fishing trips are also very productive in summer months for Stripers and White Bass using slabs and spoons.
We Provide Everything You Need
Elephant Butte fishing guide, Frank, will provide the fishing boat, rods and reels, fresh live bait, and of course his expertise on New Mexico's best sport fishing lake. Fishermen only need to bring their fishing license, a cooler with food and drinks, appropriate clothing, and a positive attitude. Elephant Butte fishing guide will work hard to make sure that you have a successful trip fishing Elephant Butte Lake.
Bring the Children Along Too
Fishing guide Frank Vilorio enjoys and takes pride in teaching the youngest of fisherman to make their first catch. Bringing along children will only add to the adventure underway. You will have the opportunity to make great memories while your child learns the lifelong skill of fishing. Children should be accompanied by a parent or guardian. If you do bring along your little fisher be sure to have all the food and water they will need. A life vest is a must and it helps if they know how to swim in the case of an emergency.
New Mexico fishing guides have to be licensed and bonded in order to take you on the water. Elephant Butte fishing trips will be a memorable experience with friends or family. Contact Frank for an Adventurous New Mexico fishing trip on Elephant Butte Lake.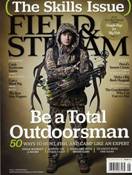 View Our National Ratings
The guide service most recommended by locals